Turn Striving Readers into Thriving Readers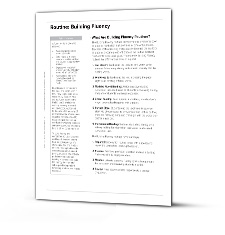 Help students build their fluency and comprehension skills. Research-based instructional routines provide various levels of support, promoting consistent, effective instruction while actively involving students in the learning process. Key to that process is enabling teachers to differentiate support and to gradually decrease reading scaffolds as students become proficient.
Learn more about it! Fill out the form below to access an instructional routine on building reading fluency.