Join our webinar series for the latest strategies!
Lead the Way to Literacy is back with a new set of webinars to help you plan for your fall and winter instruction during these unprecedented times. Our webinar series brings together literacy thought leaders, HMH® coaches, and professional learning experts to share best practices and instructional tips to help your students achieve reading and writing proficiency for college and career readiness.
Fostering Equity in Student Writing

Meghann Weis | September 15 at 4 PM ET

Join Meghann Weis, former Blended Learning Coordinator at the Archdiocese of New York to get strategies on how to help all students find their voice, gain confidence, build s sense of community and find relevance in any writing environment. Get tips on how to use technology to purposefully engage students in the writing process.
---
Preparing English Learners for Success with Academic Writing

Dr. Kate Kinsella | October 13 at 6 PM ET

Join Dr. Kate Kinsella, author of English 3D, as she demonstrates approaches for empowering English learner students with strategies for becoming proficient writers. Prepare students for Academic Writing expectations with tips to pull from EL student's writing experience as language learners and support students with scaffolded writing instruction.
---
Previous Recordings Available On Demand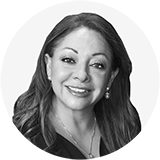 Equity in Working with
English Learners
Dr. Elena Izquierdo
Leaders and Teachers, K–12
How can you provide an equitable literacy classroom experience for your English learners? Dr. Izquierdo shares resources and strategies to unpack texts and help all students become fluent readers and writers.
Meet the Speaker
Dr. Elena Izquierdo is the author of Escalate English® and Associate Professor, Dual Language Education / Biliteracy / ELL Education at the University of Texas, El Paso.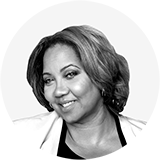 When Children Read the World: Books That Lead the Way
Sancha Gray, Asbury Park
Superintendent Leaders, K–12
Join Sancha Gray as she takes us through her district's incredible transformation story and the lessons they learned along the way.
Meet the Speaker
Sancha Gray is the Superintendent of Asbury Park School District in New Jersey.
When Children Read the World:
Books That Lead the Way
Dr. Carol Jago
Teachers, 2–5
How do you cover multiple subjects in the day to ensure your students are receiving a well-rounded education? Carol Jago, former President of NCTE, shares strategies and resources to help you do just that.
Meet the Speaker
An author of HMH Into Reading™ and HMH Into Literature™ programs, Carol Jago has been a teacher for 32 years. She is associate director of the California Reading and Literature Project at UCLA.
---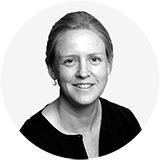 The Science and Practice of Social and Emotional Learning in Schools
Dr. Stephanie Jones
Leaders and Teachers, K–8
In this interactive webinar, Dr. Stephanie Jones takes you through the latest strategies to boost social and emotional learning. Teachers will learn classroom management strategies, and leaders will learn tips and tools to implement at school and district levels.
Meet the Speaker
Dr. Stephanie M. Jones is a Thought Leader at International Center for Leadership in Education® (ICLE), the Director of the Ecological Approaches to Social Emotional Learning (EASEL) Lab, and Professor of Educator, Harvard Graduate School of Education.
Tools for Engaging Reticent Contributors in Class Discussions of Text
Dr. Kate Kinsella
Leaders and Teachers, K–12
To foster dynamic and inclusive classroom discussions, you first need a toolkit of effective, age-appropriate techniques to inspire student responses. Join this webinar to learn how to best facilitate conversations around texts and to ensure all students feel heard and validated.
Meet the Speaker
Dr. Kate Kinsella is the author of English 3D® and develops coursework at San Francisco University, Center for Teacher Efficacy.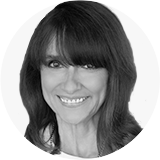 The Five Big Research-Based Ideas That Will Have a Positive Impact on Literacy Outcomes
Francie Alexander
Leaders and Teachers, K–12
What are the top strategies that you can implement today to improve literacy for all learners? In this webinar, HMH Chief Research Officer Francie Alexander reveals five areas of focus that will improve literacy outcomes. Join her in a conversation where she shares the latest research and ideas. Here's a sneak peek of what you can expect to answer—what's your "readia" strategy?
Meet the Speaker
Francie Alexander is an industry leader in the fields of early childhood education, literacy, and intensive intervention for striving reading and math students. Francie provides inspirational and informative leadership on topics from early and adolescent learning to brain development and its influence on childhood and teenage learning. She works closely to listen to and learn from key school districts across the United States in order to lead HMH's efficacy efforts.
Escalate English®, English 3D,®, HMH Into Reading®, HMH Into Literature®, International Center for Leadership in Education®, Houghton Mifflin Harcourt®, The Learning Company™, and HMH® are trademarks or registered trademarks of Houghton Mifflin Harcourt.